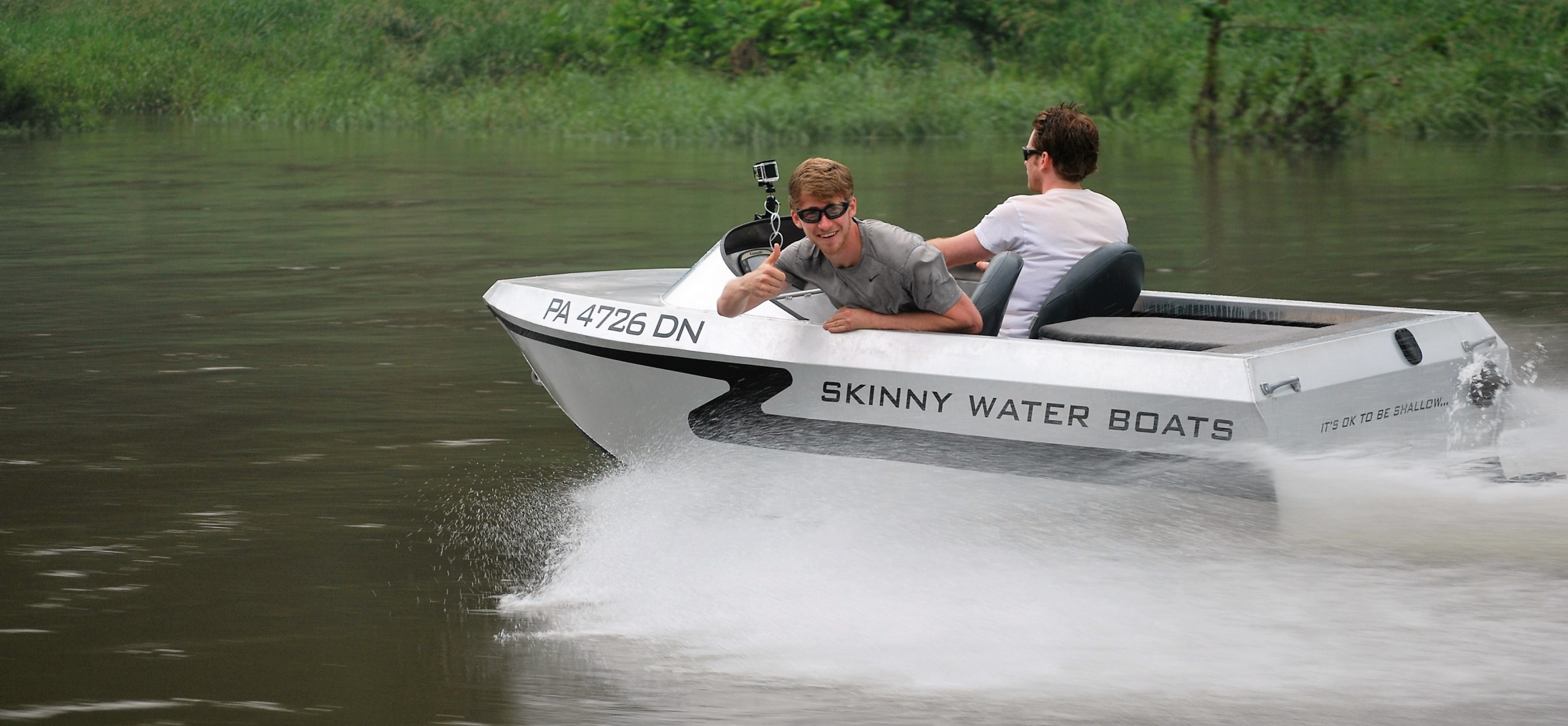 Whether your looking to access remote hunting or fishing grounds or just bored of running the same channels; Skinny Water Boats will bring the adventure and excitement back into jet boating.
With the advantage of the 'skinny' water of the Allegheny river at our backdoor we have engineered a mini jet boat with a go anywhere attitude.  The shallow draft, low planing speeds along with the nimble handling gives you the tools necessary to navigate waters once only accessible by non powered  boats.
Whether your experienced or new into jetboating the heavy gauge all welded aluminum construction will ease your mind when exploring off the beaten path.  Standard 0.190 bottoms with 5 longitudinal stringers and optional 1/2" UHMW give extra insurance for the occasional misjudgment.